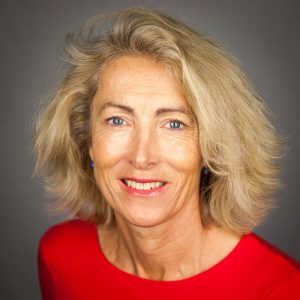 I have a PhD evaluating Mindfulness-based Stress Reduction (MBSR) in women with breast cancer from the University of Southampton. I started teaching mindfulness to NHS staff in 2001 and then trained to teach Mindfulness-based Stress Reduction (MBSR) with Jon Kabat-Zinn and colleagues at the University of Massachusetts in 2004. I have taught MBSR in health care settings to people with cancer and other life threatening illnesses, NHS and charity staff, as well as general population ever since.
I am a certified teacher of Mindful Self-Compassion (MSC) which I have taught since 2016. I teach internationally privately and also via Live Online MSC courses for the Center for Mindful Self-Compassion, San Diego. Teaching people with life threatening illnesses including cancer has been a focus in addition to teaching general population and healthcare staff. I regularly lead mindfulness and self-compassion retreats. I have been supervising newer Mindfulness Based Interventions (MBI) teachers since 2016.
I teach Self-Compassion in Healthcare Communities and short MSC courses in organisations. I have developed my own hybrid MBSR and MSC 8-week course Exploring Mindfulness and Self-Compassion comprising 17 hours of classroom time.
I continue to research mindfulness and self-compassion and have evaluated MBSR in several studies published in peer reviewed journals including women with primary breast cancer, women with metastatic breast cancer and am just publishing the first ever pilot study on MSC in people with breast cancer.
I have a four year degree in Social Work from the University of Melbourne and am also registered nurse and trained in a range of complementary therapies. I pioneered integrative mind-body approaches in intensive care and in cancer support at consultant level in the NHS and charitable settings. I was Clinical and Research Director at the charity Breast Cancer Haven for 20 years. I have brought mindfulness to charity staff, NHS staff, teachers in schools and colleges and leaders in all settings including business leaders. I now work privately.
I completed the two-year Committed Practitioners Course with Bodhi College in 2019.
I love movement, music and nature. I live in the country and I love Iyengar yoga, free dance, qi gong, walking and cycling. I sing first soprano in The Bach Choir, London which I have enjoyed for over thirty years. From my Australian upbringing, I have a lifelong love of the sea. I enjoy kitesurfing, paddle boarding and swimming when I can.
I was awarded the Order of Australia Medal (OAM) for services to people with breast cancer in 2014.
---
Qualifications
· Certified MSC Teacher Mindful Self-Compassion, Center for Mindful Self Compassion, San Diego 2019
· Self-Compassion in Healthcare Teacher (HS-SC) Center for Mindful Self Compassion, San Diego 2020
· Trained Mindfulness-Based Approaches Supervisor, University of Bangor 2016
· PhD in Mindfulness, Department of Medicine and Health Sciences, University of Southampton 2010
· Mindfulness-Based Stress Reduction (MBSR) Teacher, University of Massachusetts 2004
· Mindfulness-Based Stress Reduction (MBSR) for Healthcare Professionals, University of Massachusetts 2004
· Intensive Care Nursing Course, Prince Henry's Hospital, Melbourne, Australia 1985
· Registered General Nurse Training, Prince Henry's Hospital, Melbourne, Australia 1982
·Bachelor of Social Work, (BSW), University of Melbourne, Australia 1978
· Professional level trainings in Acupuncture 1999, Shiatsu 1992, Reflex Zone Therapy 1991, Aromatherapy Massage 1989.
---
Teaching-Training Specialisms
In NHS and charity healthcare settings, particularly cancer and life-threatening health conditions and for staff, including charity leaders.
· MBSR
· MSC
·MBCT
---
Personal Practice
I started practising yoga and breathing practices in my mid-teens and a daily practice of yoga and Transcendental Meditation after being hospitalised with meningitis as a university student in 1975. I met Zen teacher, Sonia Moriceau, which started my mindfulness practice and exploration into Buddhism in 1992. This practice widened to include other forms of Buddhism over the years. I completed the two-year Committed Practitioners course with Bodhi College in 2019 and I am part of a weekly practice and study groups. I have a daily practice of Iyengar yoga, mindfulness and self-compassion. I do regular shorter and longer silent retreats in different settings and with teachers including more recently Christina Feldman, Chris Cullen and Ajahn Sucitto.
---
Research Activities and Interests
I have been researching integrative approaches in healthcare including mindfulness since the late 1980s. My doctoral research evaluating MBSR in breast cancer was published in two separate publications in 2012. The main publication was in the prestigious Journal of Clinical Oncology. I am happy to support new researchers. I have done the first ever evaluation of MSC with people affected by breast cancer that is currently under review with a peer-reviewed journal.
---
Research Publications
See a recent list here.
---
Further Information
Email: caroline@acompassionateheart.co.uk
website: www.drcarolinehoffman.com
You can also find out more about my MSC work at www.mindfulselfcompassionuk.com
I also lead practices for healthcare professionals for BFC Compassionate Care and Mindful Medicine (CCMM) https://ccmm.care
I lead Live Online MSC (LOMSC) courses and graduate MSC Circles of Practice for The Center for Mindful Self-Compassion, San Diego https://centerformsc.org/msc-circle-of-practice/