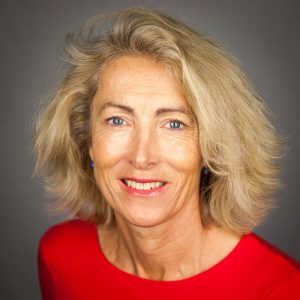 I grew up in Australia and moved to the UK in 1985. I have a passion for cultivating health and happiness and sharing what I learn. I have been interested in meditation and yoga since I was a teenager and have been pioneering in the field of integrative oncology. central to my life. I live in north Hampshire and work around the country and internationally when I can. Mindfulness and Self-Compassion are foundations and guides for me.
---
Qualifications
· Mindful Self-Compassion Teacher Certification UCSD Center for Mindfulness, UC San Diego School of Medicine 2018
· Trained Teacher of Mindful Self-Compassion 2017
· 3 day Supervision Training, Centre for Mindfulness Research and Practice, School of Psychology, Bangor University 2016
· Doctor of Philosophy, University of Southampton 2010
· Mindfulness Based Stress Reduction Teacher, University of Massachusetts 2004
· Primary Healthcare Certificate in Basic Homoeopathy for Nurses. Faculty of Homoeopathy 2002
· Diploma in Acupuncture, South West College of Oriental Medicine and China Shanghai International Acupuncture Training Centre. 1999
· Reflex Zone Therapy, International School of Reflex Zone Therapy, London 1994
· Shiatsu practitioner, Teacher Status, Shiatsu Society, London 1997
· Registered Shiatsu practitioner, Shiatsu College and Society, London 1991
· Master Iridologist, School of Natural Medicine and British School of Iridology, Cambridge 1991.
· Chemistry and Therapeutic Application of Essential Oils, L'institut des Sciences Phytomedicales 1992
· Intensive Care Nurse, Prince Henry's Hospital, Melbourne 1985
· Registered General Nurse, Prince Henry's Hospital, Melbourne 1982
· Bachelor of Social Work, University of Melbourne, 1978.
---
Teaching-Training Specialisms
· I have been supporting people affected by cancer for over 25 years through psychological support and integrative medial approaches in the NHS and charity sector. I have taught MBSR and MSC to many people affected by breast cancer, other cancers and also some of the general public.
· I teach the Live Online MSC programme via the Center for MSC based in the USA and also lead their Circles of Practice.
---
Personal Practice
I have a long-standing daily practice of Iyengar yoga, mindfulness meditation and compassion practices. I completed the two year Committed Practitioners Programme with Bodhi College in 2019. I have attended Iyengar Yoga intensives with Gita Iyengar and Abhijata Iyengar and other senior teachers including Judith Richards. I have attended mindfulness related retreats since the early 1990s led by Sonia Moriceau, Jon Kabat-Zinn, Saki Santorelli, Florence Meleo-Meyer, Ian Gawler, Christina Feldman, John Peacock, Akincano Weber, Chris Cullen and Ajahn Sucitto.
---
Research Activities and Interests
I am on the committee of the British Society of Integrative Oncology and also a member of the Society of Integrative Oncology (USA) on their panel advising on their anxiety and depression guidelines.
I have been evaluating complementary and integrative medicine since the late 1980s and continue to evaluate MBSR and MSC amongst other modalities as part of my role. My most recent service evaluation of MSC in people affected by breast cancer shows statistically significant improvements in depression and stress amongst other measures. Please contact me for more information about this.
I completed my PhD evaluating MBSR in women affected by breast cancer in 2009 which was then published in the Journal of Clinical Oncology in 2012.
---
Research Publications
A selection of my research publications relevant to mindfulness:
1. Eyles, C, Leydon GM, Hoffman CJ, Copson ER, Prescott P, Chorozoglou M, Lewith G. Mindfulness for the self-management of fatigue, anxiety and depression in women with metastatic breast cancer: a mixed methods feasibility study. Integrative Cancer Therapies 2015 Jan; 14(1): 42-56.
2. Hoffman, Caroline J, Ersser, Steven J, Hopkinson, Jane B, Nicholls, Peter G, Harrington, Julia E, Thomas, Peter W. Effectiveness of mindfulness-based stress reduction in mood, breast- and endocrine-related quality-of-life and wellbeing in stages 0 to III breast cancer: a randomized, controlled trial. Journal of Clinical Oncology 2012 April 20; 30(12): 1335-1342.
3. Hoffman, Caroline J, Ersser, Steven J, Hopkinson, Jane B. Mindfulness-Based Stress Reduction in breast cancer: a qualitative analysis. Complementary Therapies in Clinical Practice 2012 Nov; 18 (4): 221-226.
4. Smith, J, Richardson, J, Hoffman, C, Pilkington, K. Mindfulness‐Based Stress Reduction as supportive therapy in cancer care: systematic review. Journal of Advanced Nursing 2005 Nov; 52 (3): 315-327.
---
Further Information
I can be contacted via caroline@acompassionateheart.co.uk or via www.drcarolinehoffman.com (coming soon)