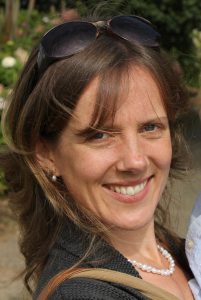 I have been teaching MBCT and MBSR Courses since 2007. My background training is via Exeter University where I had the opportunity to be a therapist in the PREVENT research trial, as well as supervise and assess students.
I have taught mindfulness in many settings, including schools, mental health units and universities. In more recent years I have been teaching MBSR on a one-to-one basis for the Mindfulness Network.
I have been engaged in the practices of insight meditation, embodied movement and breath work since 2002. And more recently I have embarked on the MBCL Teacher Training with Erik Van den Brink and the MBCT-L Training.
I run regular classes, retreats and workshops – both in Devon where I live, and also online.
My passion is supporting people through yoga, mindfulness and self-compassion to come into a kinder, wiser more loving relationship with their whole selves, so they can enjoy more freedom, joy and fulfilment in their lives.
Qualifications:
Mindfulness-Based Cognitive Therapy (MBCT) teacher training via Exeter University. And many other courses required for the development of mindfulness teaching and supervision.
MBI-TAC Assessor for CMRP, Bangor University
Karuna Institute Foundation Training in Craniosacral Therapy
Diploma in Yoga Teaching with Devon School of Yoga
Diploma in Yoga Teaching (Scaravelli-Inspired) with Bill Wood, Devon
Senior Occupational Therapist at North Devon District Hospital Mental Health Unit
Yoga Teacher Training for Children, Yoga Bugs, London
MSc. Occupational Therapy at University of Brighton
BSc. Psychology at University College London
Teaching-Training Specialisms
MBSR for general populations
MBSR – 1-2-1
MBCT for Depression
Mindfulness-Based Compassionate Living (MBCL)
Mindfulness-Based Cognitive Therapy for Life (MBCT-L)
Embodied Movement
Personal Practice
I have had a personal practice since 2002. My inner search led me towards Buddhism and Yoga. Since then I have committed to a daily practice that includes embodied movement, mindfulness meditation and compassion practices. During this time I have drawn much inspiration from being part of ongoing study groups including the Diamond Approach and other mindfulness-influenced groups such as Movement Of Being. I attend retreats each year and also draw much daily inspiration and richness for my practice in being a mother to my two children.
Research Activities
MBCT Therapist in the PREVENT research trial at Exeter University comparing the effectiveness of MBCT with anti-depressant medication – 2009
Part of a research trial at Exeter University studying self-compassion and its role in relapse prevention.
Further information
Claire's website – www.clairebrejcha.co.uk