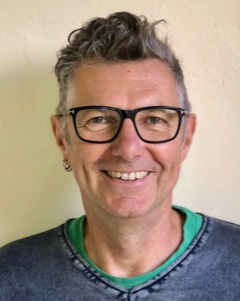 I am a mindfulness teacher, supervisor, and qualified secondary school teacher.
After 17 years in mainstream education, I have been teaching mindfulness since 2012 and teach in a number of different contexts: the general public, NHS, and schools. I work for the Mindfulness in Schools Project (MiSP) as Head of Curricula, regularly training teachers in MiSP's .b, .breathe, and Foundations courses. In addition, I am an assessor for the Oxford Mindfulness Centre (OMC), evaluating competence to teach mindfulness trainees in the NHS's Improving Access to Psychological Therapies Service (IAPTS), and also teach mindfulness to young people with learning difficulties and their carers. I was involved in the MYRIAD research project, led by Oxford University, helping schools embed mindfulness. Having set up Inward Bound Mindfulness Education UK (iBme UK), which runs residential mindfulness retreats for young people, I recently stepped down as director to focus on my MiSP responsibilities. I remain connected with the organisation as a teacher on their retreats.
My particular interests lie in the training of mindfulness teachers and their development through reflection, as well as exploring ways in which mindfulness can be incorporated into educational settings, and the development of mindfulness to improve accessibility for different groups.
---
Qualifications
· Trauma-Sensitive Mindfulness course – David Treleavan (Oct 2020)
· Supervision Training – Mindfulness Network (Sept 2019)
· The Present for Secondary and Adults (2018)
· MSc in Mindfulness-based Approaches (Thesis on barriers to engagement with assessment and professional development) University of Bangor (completed 2018)
· MiSP .b, .bFoundations (2012 & 2014)
· MA in Education – University of Bath
· PGCE Secondary History – Open University
· BA Modern History and Politics – University of Manchester
---
Teaching-Training Specialisms
· MBSR
· MBCT for general wellbeing
· MBIs in schools and education