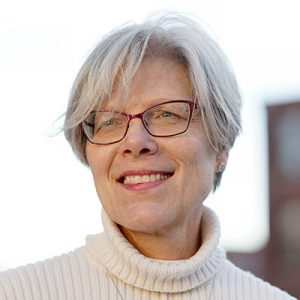 Lynn Koerbel, MPH, is an Assistant Professor of the Practice, Dept of Behavioral and Social Sciences at the Brown University School of Public Health. She also serves as the Assistant Director of MBSR Teacher Education and Curriculum Development at the Mindfulness Center at Brown.
Since 2012, she has been engaged in teaching and training MBSR teachers around the world. Prior to her MBSR teaching and training, Lynn spent over 25 years as an integrative bodywork therapist, with a focus on supporting individuals who had experienced early trauma. She is a co-author of "Mindfulness-Based Stress Reduction Workbook for Anxiety" (2013), and serves on the working committee of the International Mindfulness Integrity Network, a global initiative establishing international standards for MBP teachers and teacher training. She has been practicing meditation since 1986.
You can read more about Lynn and contact her via the Brown website.