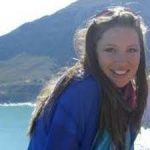 I lead the Centre for Mindfulness Research and Practice (CMRP) Teacher Training Pathway for the Mindfulness Network (MN). I also work for Bangor University (BU) as Module Organiser for the teaching assessment modules on the Masters programme and am an apprentice teacher-trainer on the CMRP Masters and training programmes.  I am currently a Lead Trainer for the Mindfulness in Schools Project (MiSP) and an MBI-TAC assessor for the Oxford Mindfulness Centre (OMC).  
I am interested in exploring ways in which Mindfulness can impact key social challenges such as equality, diversity and inclusion, as well as the climate emergency. I see the value of community in the field of secular mindfulness and as a result, founded SiTT (support for integrity in teaching and training), a peer-led community of mindfulness teachers, trainers and trainees that support one another to meet ongoing good practice guidelines at monthly meetings, community days and other events. 
---
Qualifications 
I graduated from University in 2001 with a degree in psychology. I have an MPhil and PhD in Psychology by Research, exploring features of mindfulness training in both secular and comparative religious contexts. My training as a mindfulness teacher and trainer began within a Buddhist context and has since been developed by the universities of Exeter, Oxford and Bangor and the Mindfulness Network.  
---
Further Information 
My family background bought me in to contact with Mindfulness practice at a young age, my father being ordained within Triratna Buddhist Order. After completing my doctorate, I undertook a period of reflection in monastic settings in India, Thailand, Burma and at a Tibetan monastery in Scotland. This time enabled me to put theory into practice, shaped my thinking and developed my wish to create a more mindful and compassionate society in which our children, and future generations can flourish.  
---
I can be contacted via email at sophie@mindfulness-network.org