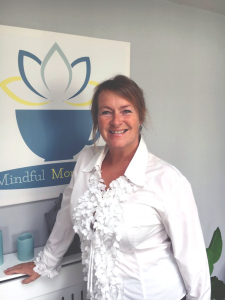 My name is Tor Walmsley and I began my life as a child performer aged two. I went on to dance professionally, and I would say that all of this time I was a 'mindless mover'! Paying no attention to my body and mind either physically nor emotionally.

I travelled the world, performing on stages all over the place and on TV. Living the lifestyle that went with this career. When I crashed and burned in my 30's I was in deep depression, and it was then I  began to discover who I really was.

In my early 40's I discovered Mindfulness and fell in love…completely…and here I am today, a mindfulness teacher in MBSR and MBCL and have just obtained an MSc at the CMRP, Bangor. Most recently, I decided that I wished to go back to my roots, body in movement, having been introduced to Shibashi on a retreat. I trained back in February 2021 with a couple of lovely teachers and decided to add the flavour of mindfulness based awareness to the teaching of the set of movements…so from 'mindless mover' to 'mindful mover.' I feel like I have come home to my true passion and I am looking forward to connecting with all of my fellow mindfulness based humans through the Mindfulness Network Community Friends.