Please find below a list of events organised by external organisations. These events are not hosted by the Mindfulness Network but may have been commissioned through us to provide mindfulness-based training or personal development opportunities and alumni events. Links will take you to an external website for more information and bookings.
---
Friends of Bangor
Friends of Bangor is a volunteer-led membership group which provides a networking forum for past and present trainees from the Centre for Mindfulness Research and Practice (CMRP), to support mindfulness practitioners and advance field developments. It is open to anyone who has attended events and courses with CMRP, including the Teacher Training Programme (TTP) run via the Mindfulness Network, and the Masters Programme run via Bangor University. The group organises a wonderful biannual newsletter of mindfulness happenings, and online and in person networking events.
---
Commissioned Events
Organisations who wish to commission mindfulness-based events through the Mindfulness Network can do so by contacting our Business Director, Ruth McDonald: ruth@mindfulness-network.org.
The Mindfulness Network is pleased to offer training from Bangor University. We work with partner organisations to offer either the full Teacher Training Pathway (TTP) or stand-alone continued professional and personal development (CPPD) events, all delivered by the core training team at the Centre for Mindfulness Research and Practice (CMRP).
Training can be delivered in house, in a location and within a time frame that suits the needs of an organisation. We are pleased work with both UK and international partners to deliver training – increasing accessibility and reducing costs and air miles for non-UK residents.
Please scroll further down to see our international partner organisations in Spain and Iceland who have commissioned the TTP from us.
---
Commissioned events will be listed here.
---
International Teacher Training Pathway (ITTP)
---
Iceland
In Iceland our respected partner Núvitundarsetrið currently offers the full Teacher Training Pathway (TTP) in English and hopes, in the longer term, to move towards delivering in Icelandic.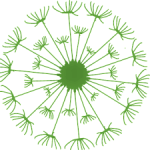 The vision of the Mindfulness Centre, Reykjavik  – Núvitundarsetrið – is to offer high-quality, mindfulness-based interventions to people of all age groups and from all parts of the community in order to enable them to live with awareness, wisdom and compassion. It is possible to complete the TTP in full in Iceland. Together, our aim is to support the professional standards and integrity of mindfulness training in Iceland.
Spain
It is currently possible to complete the full Teacher Training Pathway (TTP) in Spanish in Spain through a collaboration with our partner organisation MBCT-Spain. We have been working with MBCT-Spain since 2015.

The purpose of MBCT-Spain is to develop the highest quality MBCT teaching and training in Spain and Spanish-speaking countries. We seek to make the programme accessible within different settings and to promote the value of mindfulness for both professional institutions and society in general. To achieve this, we collaborate with the Asociación Española de Mindfulness (AEMind), a non-profit association focused on promoting research, practice and training in mindfulness from the perspective of scientific psychology and cognitive neuroscience.